OMG, Captain America thinks he's a dork! (and other things he told us on Thirst Aid Kit)
We've all seen Chris Evans before, yes?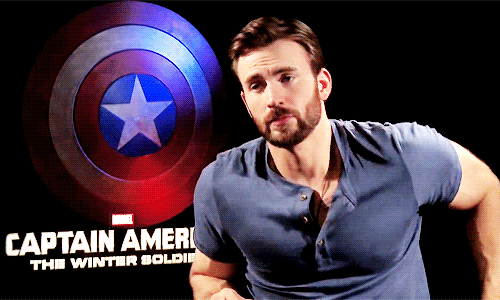 YouTube
So we invited Chris Evans, aka Captain America, onto our podcast, Thirst Aid Kit, to have a chat about, well, a lot of things. Here are some of the highlights of our conversation.
YouTube
You know what Chris will not miss when he hangs up the vibranium shield? That Cap gym routine. He's 36, you know, and just wants to veg out a little.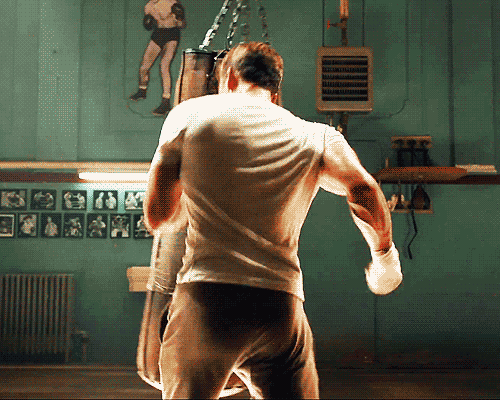 "To be honest, it's gonna be nice to not have to go to the gym," he says. "It sounds so awful to say it but, you know, I'm 36 and we started these movies eight years ago, nine years ago? So over the years, your body just goes through a little bit of wear and tear. You get banged up. I really wouldn't mind just…not quitting the gym completely but just readjusting my workout to fit a 36-year-old body and not trying to carry around so much size, and just be more functional."
Disney / Marvel
Chris thinks he's a dork and then got self-conscious about saying so. "Ugh," he said. "God, everybody says they're a dork, that's such a stupid thing to say."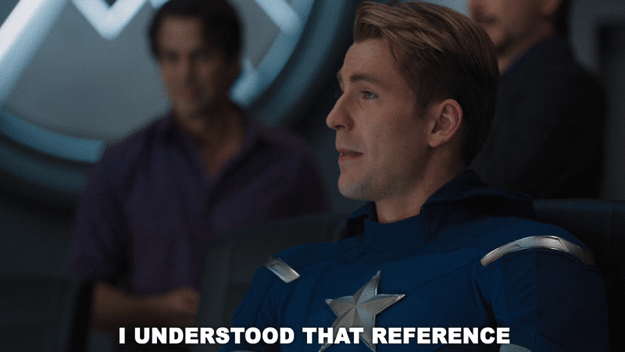 Bless his little super serum socks!
Disney / Marvel
Growing up, Tom Cruise was the ultimate movie star — Chris even modeled his idea of movie masculinity on him. Even now, as a bona fide film star himself, Chris still thinks Tom is pretty special.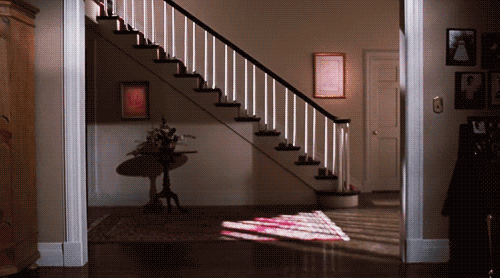 "I grew up in the real sweet spot of Tom Cruise's career. You know, I grew up in those late 80s…Top Gun, Days of Thunder, The Color of Money, and then into the '90s which, you know, The Firm, Mission: Impossible, A Few Good Men, and something about him…I just thought he was just the greatest. And I still do think that he is just a powerful presence on screen. I always thought Tom Cruise was kind of like the pinnacle of what a movie star should look and act like."
Giphy / Warner Bros
We asked Chris when we might get to see him on screen with a love interest that was a person of color. "I'm gonna make some phone calls," he said. Brb, writing a screenplay!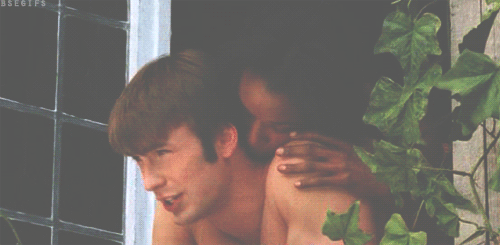 "I'm all over it. I'm gonna make this happen," he said. "And when we break box office records, I can attribute it to you guys."
Industry Entertainment / Lionsgate
He's looking forward to playing a "vile character" when he takes up the role of Bill in a Broadway revival of Kenneth Lonergan's Lobby Hero this spring.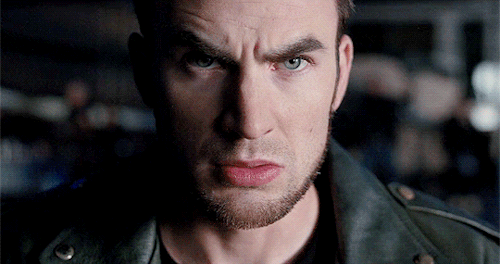 "I doubt that I'll be feeling the warmth from the audience," says Evans. "If anything, it's gonna be a detestable reaction. You want the audience to hate you. The more thy hate you the better you're doing your job. If people walk out of the theater really just hating me, then I think I've done my job."
Universal Pictures
You can listen to the entire episode of Thirst Aid Kit right here.
1. If you're on a mobile device, click this link to open it in your native podcasting app.
2. Or, download any podcast app — Apple Podcasts, Stitcher, Spotify, Google Play, iHeartRadio, Overcast, Pocket Casts, and more — and search for "Thirst Aid Kit."
3. Be sure to subscribe, so you never miss a new episode!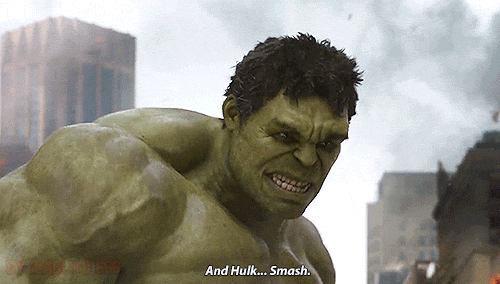 Disney / Marvel