"You have become the swamp."
As President Trump flirts with making a deal with Democrats on DREAMers, some of his hardcore supporters are turning on him by burning their iconic "Make America Great Again" hats.
Alex Wong / Getty Images
House Democratic leader Nancy Pelosi and Senate Minority Leader Chuck Schumer announced on Wednesday that they had reached an agreement with President Trump on DACA, or Deferred Action for Childhood Arrivals. Trump said Thursday that no deal had been made, but appeared to embrace the Democrats' goals in crafting legislation to protect undocumented people brought to the United States as children.
"Does anybody really want to throw out good, educated and accomplished young people who have jobs, some serving in the military?" he tweeted Thursday. "Really!"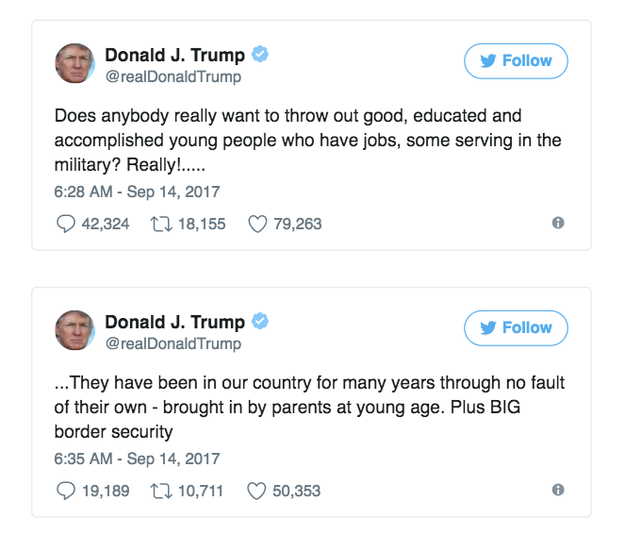 @realdonaldtrump / Via Twitter: @realDonaldTrump
---