Though most of her social media activity has gone quiet, Swift is "liking" thousands of posts from her stans on Tumblr.
Taylor Swift / Instagram
But on Aug. 18, her Twitter, Tumblr, Facebook, and Instagram were all wiped away. She unfollowed people from most of her accounts, deleted her archives, and even got rid of her profile pictures and background images.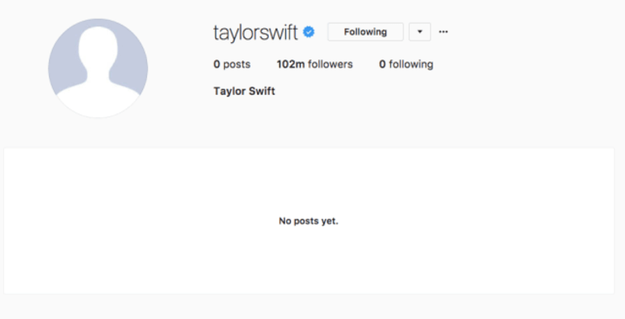 Instagram / Via Instagram: @taylorswift
The accounts have been slowly filling up again with new content related to Swift's upcoming album, Reputation. But so far, it's all promotional material, a far cry from the more personal tone Swift's social media presence used to strike.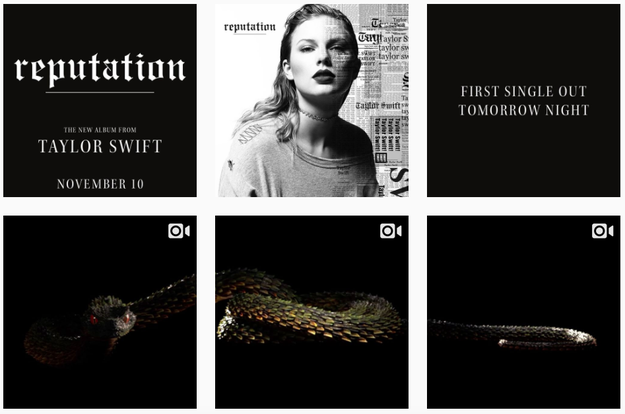 Taylor Swift / Via Instagram: @taylorswift
But there is one place where Swift's public activity looks like what it used to: She seems to still be interacting with her fans via posts she "likes" on Tumblr.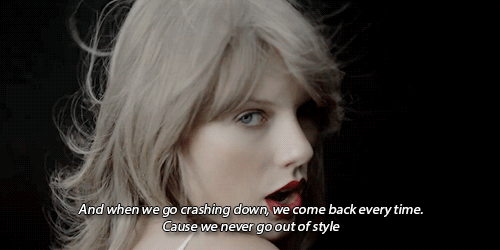 Big Machine
---