You're gonna cry.
When April and Andy threw their surprise wedding on Parks and Recreation.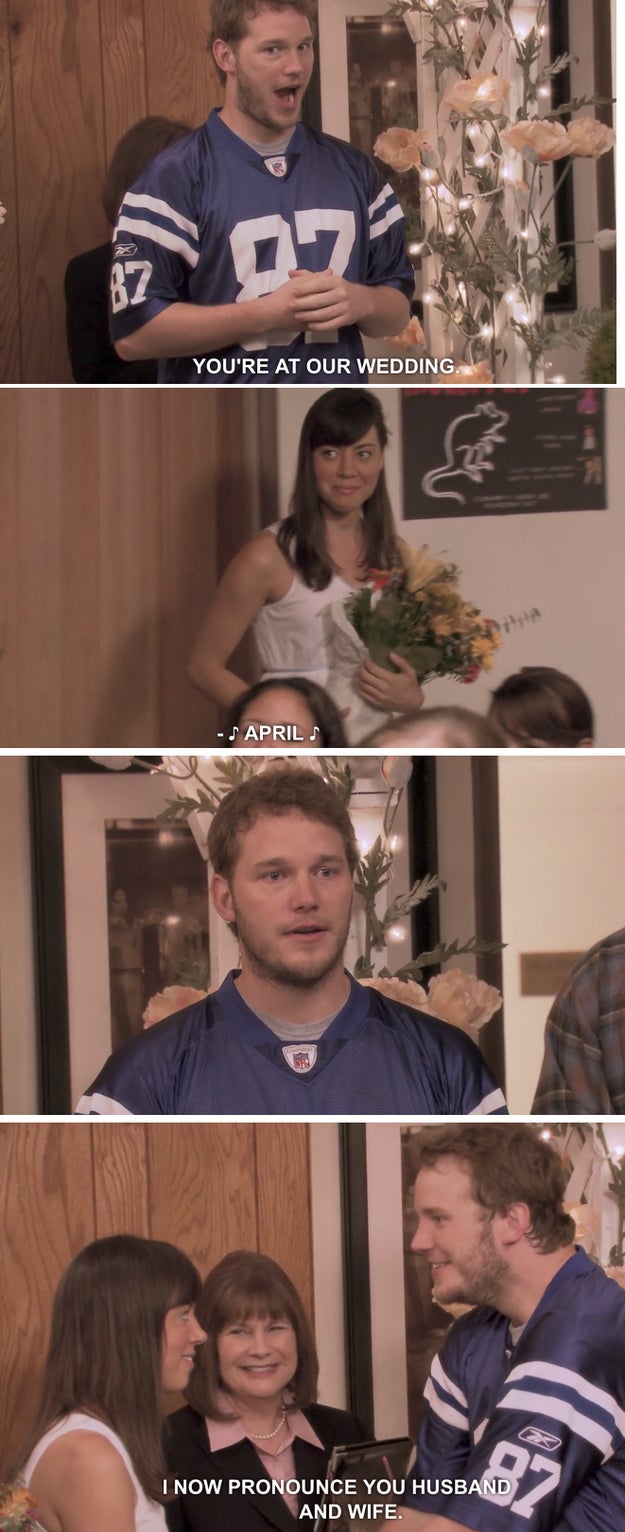 "They're my favorite television couple of all time, and the wedding was just one of the cutest things I've ever witnessed." —escope22
NBC
And when Leslie told Ben she wanted to be with him, regardless of the consequences.

"Leslie tells Ben she doesn't care about the consequences of being together and just wants to be with him, and he kisses her." —jessmkaaa
NBC
When Derek and Meredith got married via a Post-It note on Grey's Anatomy.
"Not only was it such a unique twist on a wedding, but Patrick Dempsey was actually writing down the stuff as they were saying it. Ugh it's too cute!" —myeramian
ABC
---