"I've just been doing what I've wanted to do all along."
Meet Moon Lin, an 88-year-old grandma from southern Taiwan, and your newest Instagram style icon.
Lin first went viral in May when she asked someone on the street to take a photo of her for her Instagram. The person then shared the encounter in a popular private Taiwanese Facebook group.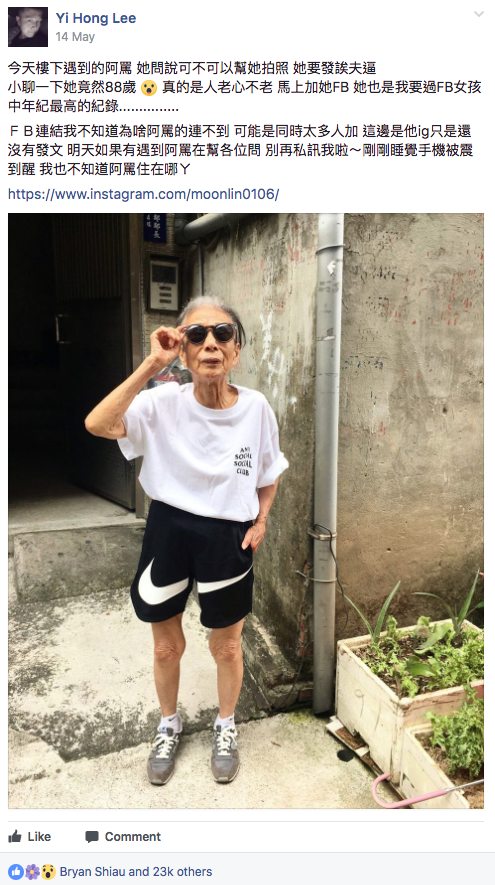 "This is the grandma I met downstairs today. She asked me if I could take a photo for her to post. I chatted with her a bit and found out she's actually 88 years old. Truly she was just old physically but not mentally. I immediately added her on Facebook (She is the oldest girl I have ever asked to add on Facebook….). Here's her Instagram."
Lin told BuzzFeed News that she created her Instagram account because it "makes her young."
---