I can't work out if this is way more or less than I expected.
Asuka Sato, a Japanese ballpoint pen artist, drew 29,249 smilies to see how much ink a Hi-Tec-C ballpoint holds.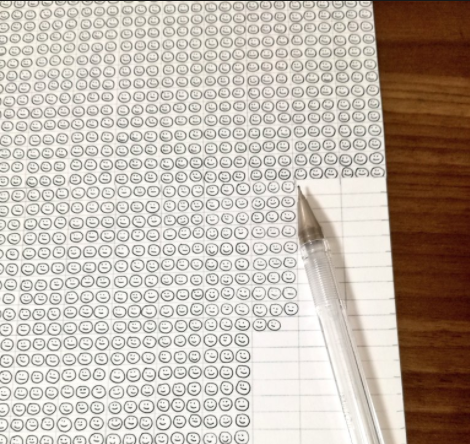 @satowasuka
On her first day of drawing, she discovered that one postcard (10 x 15 cm) could 600 smilies.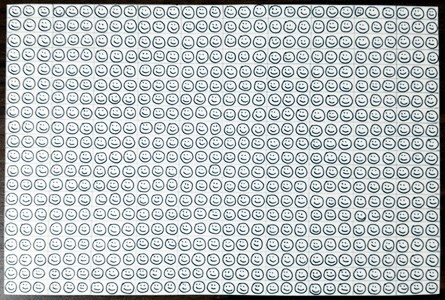 @satowasuka
---