Game of Thrones showrunners David Benioff and D. B. Weiss.
Alberto E. Rodriguez / Getty Images
BEVERLY HILLS — Casey Bloys, president of programming at HBO, defended the network's decision to pick up Confederate, a new series from Game of Thrones showrunners David Benioff and D.B. Weiss that's set in a world in which the American South won the Civil War and slavery remained legal. When the show was announced in mid-July, it was met with almost-immediate and very vocal backlash.
"We assumed the response. We assumed it would be controversial," Bloys said at the Television Critics Association 2017 summer press tour on Wednesday. "The idea that we would be able to announce an idea that is so sensitive and requires such care and thought on the part of the producers in a press release was misguided on our part." He continued, "My hope is people will judge the actual material as opposed to what it could be or should be or might be. We will rise or fall on the quality of that material. … It's a risk worth taking."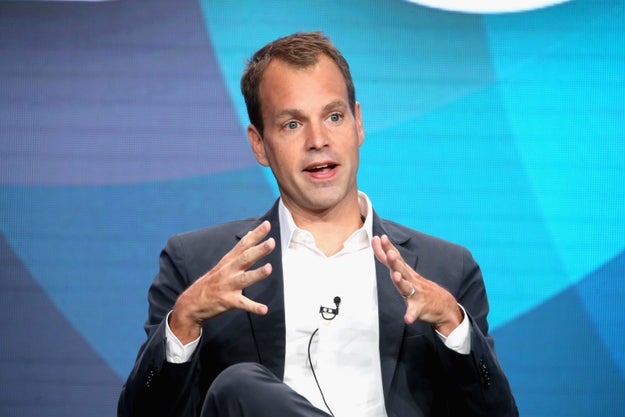 Casey Bloys at the 2016 Television Critics Association summer press tour.
Frederick M. Brown / Getty Images
Shortly after Confederate was announced on July 19, writer Roxane Gay tweeted, "It is exhausting to think of how many people at HBO said yes to letting two white men envision modern day slavery. And offensive." Supergirl star David Harewood tweeted, "Good luck finding black actors for this project." The Daily Show aired a segment about Confederate and the response the announced garnered.
In aftermath of the negative response, Benioff, Weiss, and executive producers Nichelle Tramble Spellman and Malcolm Spellman did an interview with Vulture. In it, they also said they anticipated the backlash, but, Nichelle pointed out: "I wish their concern had been reserved to the night of the premiere, on HBO, on a Sunday night, when they watched and then they made a decision after they watched an hour of television as to whether or not we succeeded in what we set out to do."
"You know, we might fuck it up. But we haven't yet," added Benioff.
Malcolm noted that "what people have to understand is … We've got black aunties. We've got black nephews, uncles. Black parents and black grandparents. We deal with them every single day." He also said that when Benioff and Weiss first pitched Confederate to him and his wife, Nichelle, he told them, "You're dealing with weapons-grade material here."
In its press release announcing Confederate — which will go into production following the final season of Game of Thrones — HBO said the drama "chronicles the events leading to the Third American Civil War. The series takes place in an alternate timeline, where the southern states have successfully seceded from the Union, giving rise to a nation in which slavery remains legal and has evolved into a modern institution. The story follows a broad swath of characters on both sides of the Mason-Dixon Demilitarized Zone – freedom fighters, slave hunters, politicians, abolitionists, journalists, the executives of a slave-holding conglomerate and the families of people in their thrall."