They have a ship. It's supposed to pick them up in Italy. And then from there it's supposed to do something, but it's all deeply confusing. Here's everything we do know, so far.
In May, far-right Canadian YouTuber Lauren Southern went live on Periscope from a tiny boat on the Mediterranean Sea off the coast of Italy.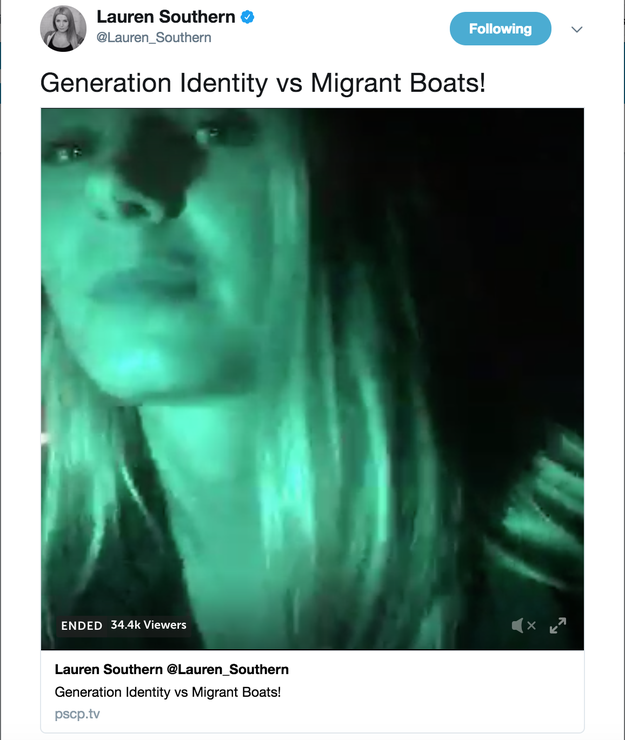 In her small boat were Italian, Austrian, and French members of a pan-European far-right group called Generation Identity.
Generation Identity is part of a larger movement called the Identitarian Movement, which started in France in 2002. The youth organization has chapters in most European countries. Its main focus for the last few years has been opposing immigration throughout Europe — particularly after the 2015 European refugee crisis.
Southern and the Identitarians took their small boat out into the Mediterranean Sea and proceeded to shoot flares at a ship called the Aquarius, a 250-foot-long vessel operated by a charity called SOS Méditerranée and Médecins Sans Frontières (also known as Doctors Without Borders).
Periscope
Southern and the members of the group were briefly detained by Italian police after the stunt.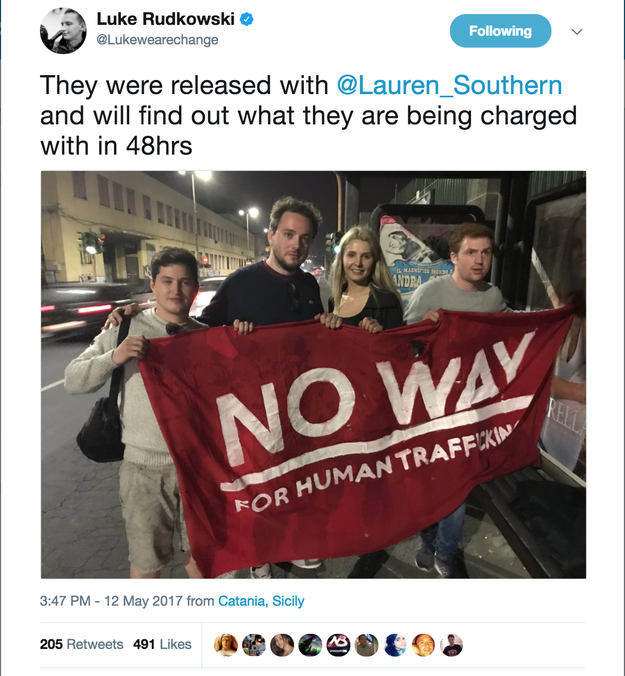 The point, however, was to promote their crowdfunding campaign called Defend Europe, which as of this month has raised $100,000 in donations.
"We're able to come out and sit in front of them with our flag, with our flares, with everything," Southern told BuzzFeed News in an interview in London in June. "We wanted that picture of defiance so that we could fundraise for bigger projects."
Southern and the Identitarians are pushing a conspiracy theory that nongovernmental organizations like MSF aren't actually saving refugees at sea, but actually part of an illegal human trafficking operation.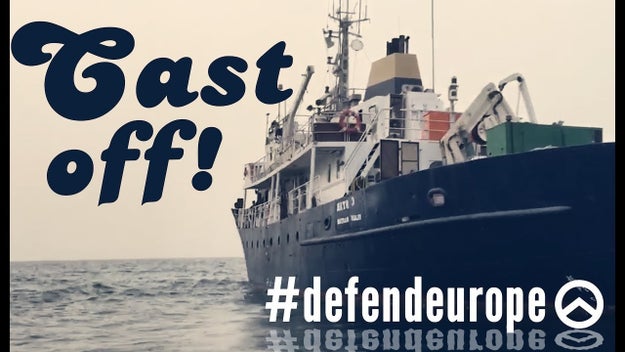 According to Southern in June, once the group had secured a ship, they would return to sea and stop NGOs from bringing refugees to Europe.
"We're buying bigger boats, more boats, nets to potentially stop the motors if there are smaller boats going out to Libya and over the next few months we're just going to be sending out more and more crews that I think will legitimately be able to stop these boats from going out, these NGOs," she said.
After the stunt in May, a spokesperson for MSF told BuzzFeed News that nothing Southern was saying made any sense. "We have nothing else to say on the matter, as we do not wish to engage in a media war with far-right activists," the spokesperson said.
Defend Europe
Southern said that once the Defend Europe campaign — led by an Austrian identitarian named Martin Sellner — had raised enough money to buy a ship to go back out to sea, she would return to Sicily.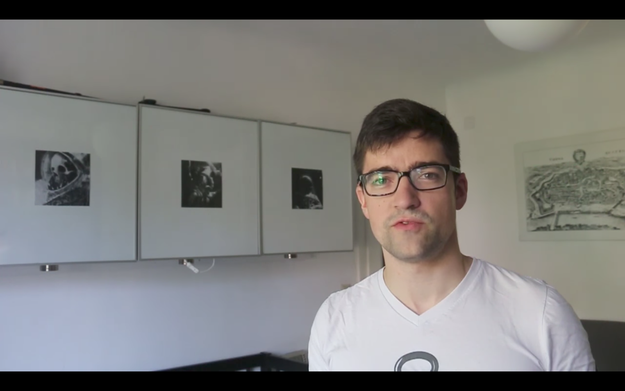 In July, Defend Europe's crowdfunding campaign raised enough money to get ahold of a ship.
But that's when things started getting really confusing.
Martin Sellner / Via youtube.com
---