"Excuse me! Miss!"
Being a server is an absolutely brutal job.
Facebook: DingeDieGastronomenNichtSagen
It's just constant stress and movement and mess all day.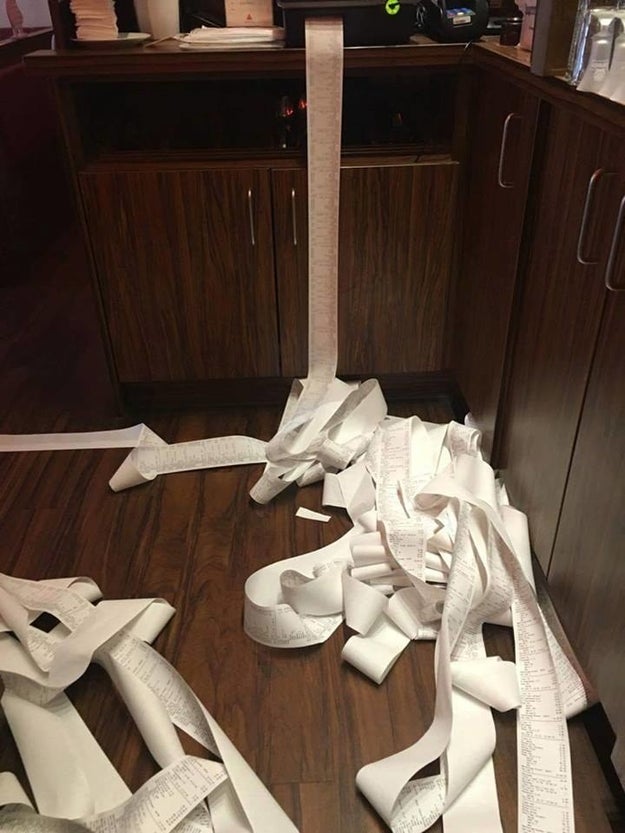 And you're always on your feet, and it's always hot, especially in the kitchen area.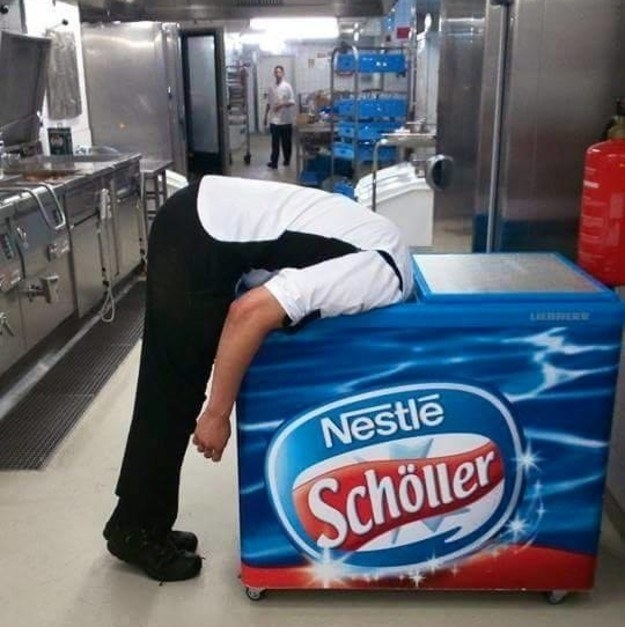 Servers are constantly sweating. They need to take any opportunity they can to cool themselves off.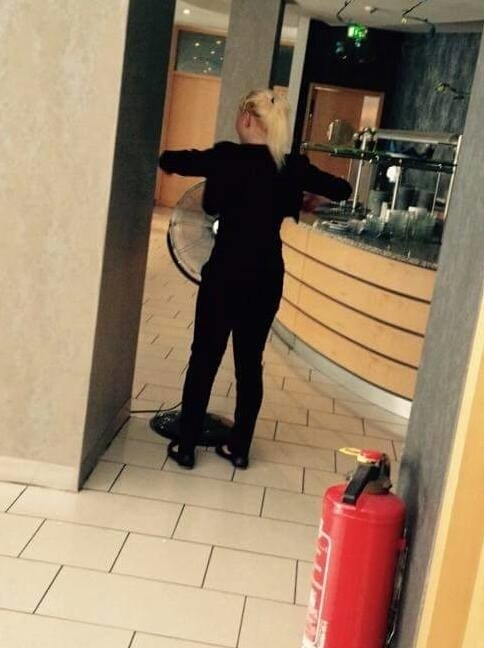 ---